Dechra scoop three awards at the Veterinary Marketing Association awards
17 March 2023
Dechra has won a hat trick of awards at the prestigious Veterinary Marketing Association (VMA) Awards 2023 which were held on Friday 17 March at the Royal Lancaster Hotel in London.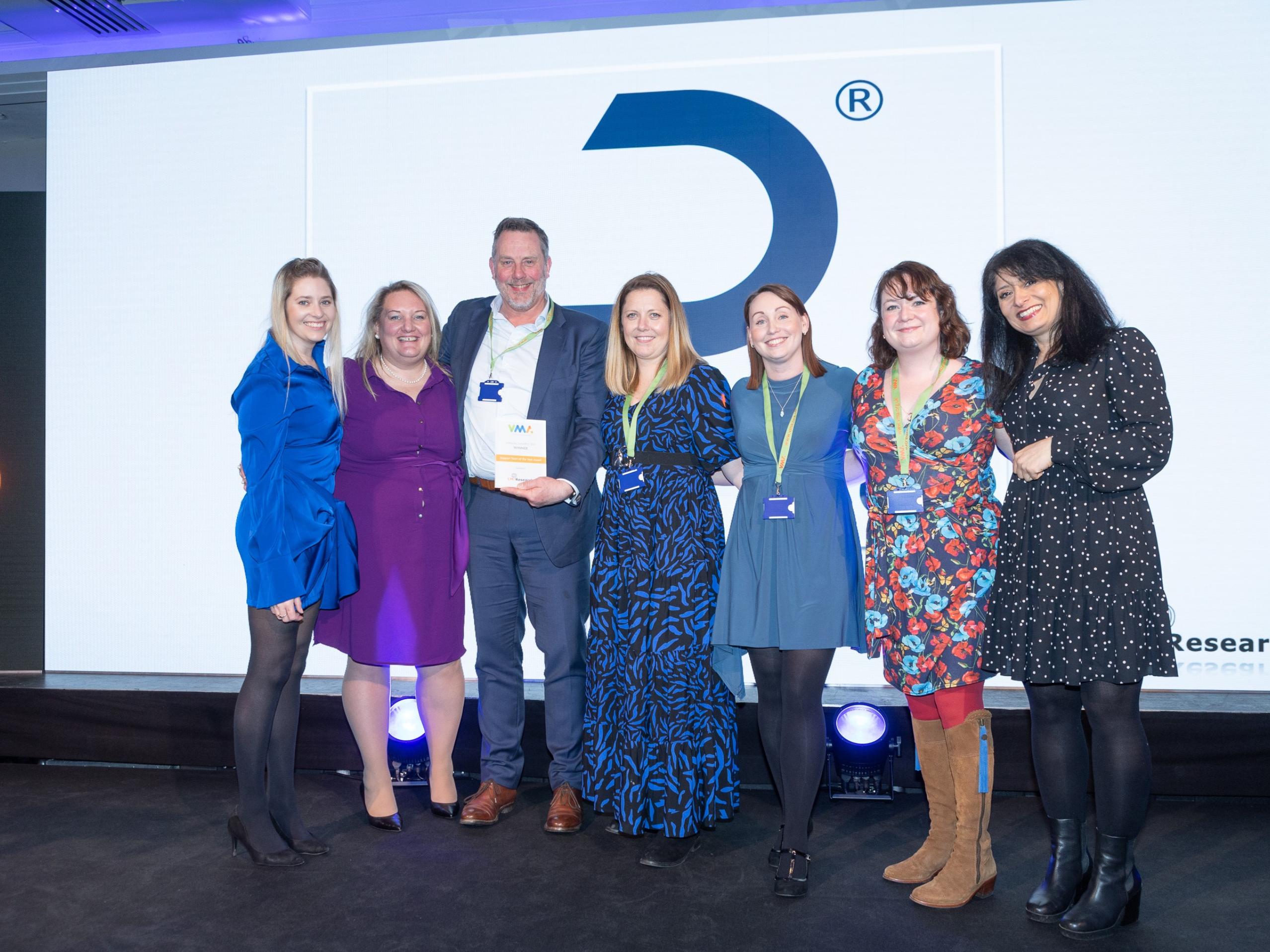 Dechra has won a hat-trick of awards at the prestigious Veterinary Marketing Association (VMA) Awards 2023 which were held on Friday 17 March at the Royal Lancaster Hotel in London.
The three awards were picked up by Dechra's UK and European teams and were the result of a collaborative effort across the company. Dechra scooped the awards in the following categories:
Veterinary Readership Award – Best Support Team in recognition of the UK team's support to vets and vet practices in going above and beyond in answering questions promptly and adequately, either through a call, face to face or online by a sales representative or a dedicated member of the support team. This category was independently voted for by over 400 vets in practice.

Digital Innovation Award for the company's pioneering 4D Ear Model which helps vets to effectively communicate with pet owners about the complex and long term nature of otitis externa and convey technically challenging messages to their clients.

Integrated Digital Campaign Award for the 10 year anniversary of the Dechra Academy and Dechra's bid to celebrate the occasion and drive wider engagement and adoption of the company's learning opportunities.
Roddy Webster, Dechra country manager UK and ROI, comments: "Throughout Dechra we are well aware of the current challenges facing the veterinary industry, which are brought together in our 'The Veterinary Perspective' corporate philosophy. We are, therefore, absolutely delighted to have won three awards at The VMA Awards, which celebrate the best of the best in the veterinary marketing industry and reward innovative marketing skills and creative talent across a variety of marketing categories."
-ENDS-
NOTES TO EDITORS
PHOTOGRAPHS: The Dechra team at the Veterinary Marketing Association Awards 2023
Press Enquiries:
Jessica Henman at Vita Communications
Tel: 07771 897954
Email: jessica.henman@vitacomms.com
www.dechra.co.uk
@Dechra_UK_
@DechraUK
About Dechra
Dechra is an international specialist veterinary pharmaceuticals and related products business. Dechra's expertise is in the development, manufacture, and sales and marketing of high-quality products – exclusively for veterinarians – to support the sustainable improvement of global animal health and welfare worldwide.
Dechra has a comprehensive range of products for food producing, equine and companion animals, designed to help vets deliver effective prevention, control and management of disease.
Along with high-quality products, Dechra supports vets with their difficult cases when they need it. That is because Dechra sees things from The Veterinary Perspective. By seeing things from this perspective, Dechra understands veterinary challenges, enabling Dechra to provide problem-solving capabilities, evidence-based solutions and training, support and information for complex, misunderstood and common conditions.
Dechra's leading technical support team are easily accessible, and Dechra's field-based teams provide excellent support in clinic, helping vets to provide the best service to pets and owners. Dechra also delivers modern, interactive and challenging learning experiences, and educational content via the popular Dechra Academy platform.
Striving to be an everyday partner for vets, Dechra is not just an animal pharma company. Dechra is the veterinary professional's company. For more information, please visit: www.dechra.com
Stock Code: Full Listing (Pharmaceuticals): DPH
LEI: 213800J4UVB5OWG8VX82
Trademarks
Trademarks appear throughout this document in italics. Dechra and the Dechra 'D' logo are registered trademarks of Dechra Pharmaceuticals PLC.
Forward Looking Statement
This document contains certain forward-looking statements. The forward-looking statements reflect the knowledge and information available to the Company during the preparation and up to the publication of this document. By their very nature, these statements depend upon circumstances and relate to events that may occur in the future thereby involve a degree of uncertainty. Therefore, nothing in this document should be construed as a profit forecast by the Company.