Online support in battle against Addison's disease
16 November 2016
New resources designed to help veterinary professionals in their diagnosis and treatment of canine hypoadrenocorticism have been unveiled by Dechra Veterinary Products.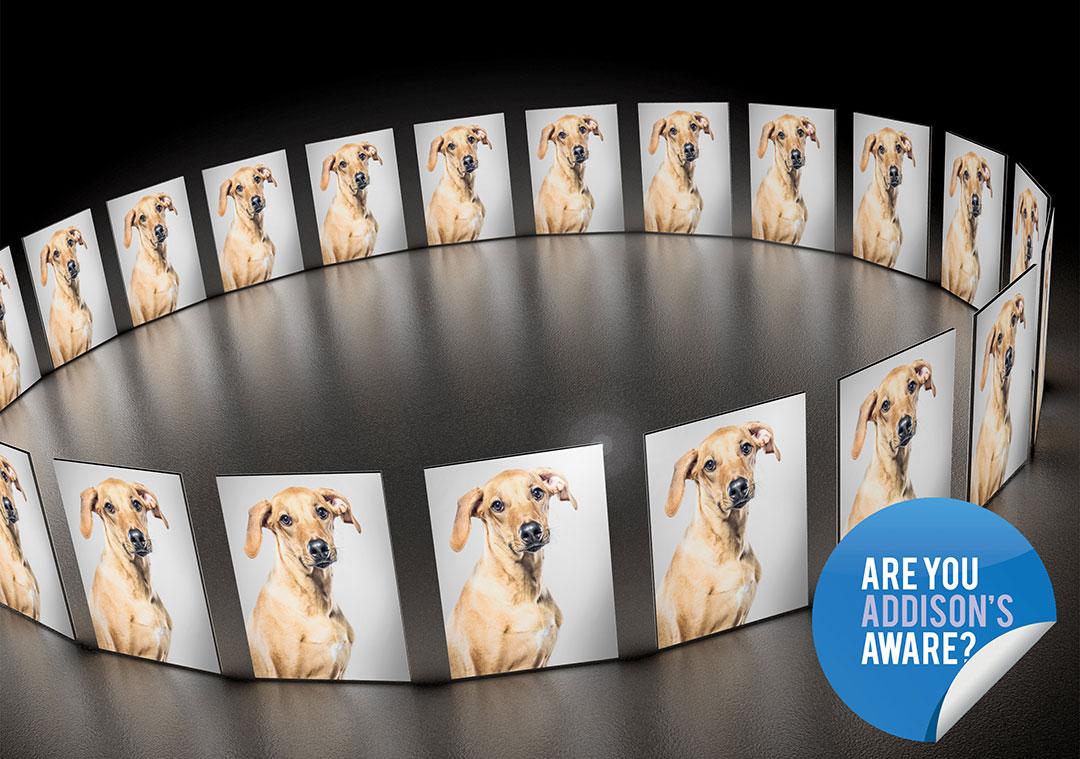 Dechra has produced a series of online video presentations to assist vets who are prescribing Zycortal® for the condition, which is also known as Addison's disease.
Zycortal is the only European licensed treatment for Addison's disease. It is a prolonged-release suspension used as replacement therapy for mineralocorticoid deficiency in dogs with the disease.
The six videos, ranging in length from 10 minutes to 37 minutes, are available at https://www.dechra.co.uk/products/dog/prescription/zycortal. They have been recorded by Dechra's technical team and provide additional information and support to vets on the use of Zycortal.
The episodes begin with an introduction to hypoadrenocorticism that describes the pathophysiology of Addison's disease, different types of Addison's disease and helps vets to recognise the common clinical presentations of chronic hypoadrenocorticism.
Episode two examines the similarities in clinical presentation between hypoadrenocorticism and other disease processes with the third segment focusing on the changes commonly seen in the haematology, biochemistry and urinalysis of Addison's patients. This section also covers how to perform and interpret hormone testing with the knowledge of the common causes of false positive results.
The fourth looks at a clinical presentation of an acute Addisonian crisis and best practice for emergency treatment of these patients, as well as the transfer of an acute patient onto maintenance treatment with Zycortal.
The final two films explore the treatment and monitoring of a patient on Zycortal and how to successfully switch existing Addisonian patients from fludrocortisone acetate to Zycortal. It also documents the help which is available for those more complex cases.
Dechra Brand Manager Craig Sankey said: "These short films are an important support tool for any veterinary professional who is treating patients with hypoadrenocorticism or who may be presented with cases in their practice.
"Addison's disease can be very hard to diagnose as it mimics so many other illnesses and we hope these presentations will give insights into a complex disease. The introduction of Zycortal has been a vital development in the treatment of the disease and we hope the new resources will be beneficial to veterinary professionals."
Zycortal has proved highly effective in clinical trials with more than 80 per cent of dogs responding positively to treatment1.
It contains desoxycortone pivalate (DOCP), which controls serum electrolytes more effectively than fludrocortisone2, the human treatment currently prescribed for dogs with Addison's disease and is considered the preferential drug for mineralocorticoid supplementation.
The presentations will complement resources that have already been produced for owners by Dechra. A website - www.myaddisonsdog.co.uk - aims to demystify the condition and contains a wealth of information and resources to help dog owners understand the condition and monitor their pet's progress.
1 CVMP Assessment report for Zycortal (EMEA/V/C/003782/0000) 2015 pg. 19
2 Baumstark, M.E. et al (2014) Use of plasma renin activity to monitor mineralocorticoid treatment in dogs with primary hypoadrenocorticism: desoxycorticosterone versus fludrocortisone. Journal of Veterinary Internal Medicine 28(5): 1471-8